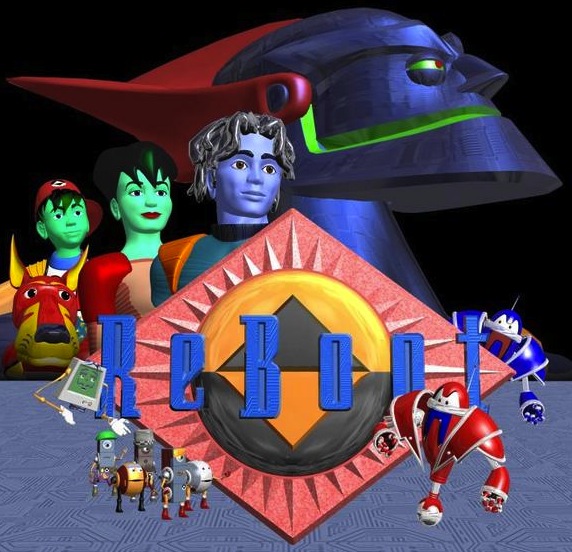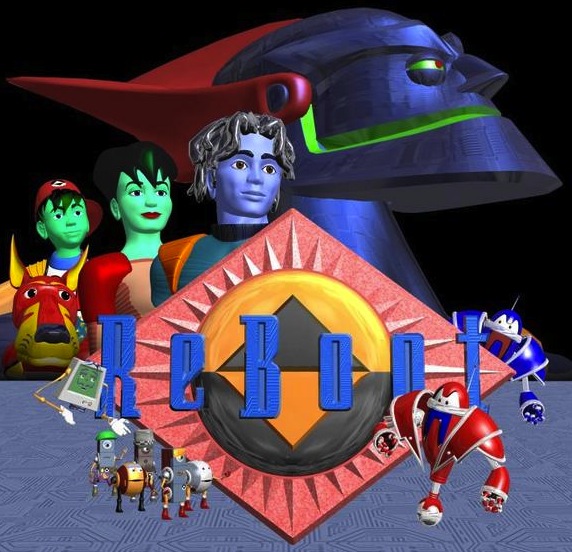 Vancouver's Rainmaker Entertainment is not only bringing back cult-favourite 90's CG action show Reboot, but they're relaunching Mainframe, the studio that produced the series in the first place. Acquired by Rainmaker in 2006, Mainframe had a solid history of delivery high-end CG programming for television. The Mainframe banner will now fly over Rainmaker's television division, marking a renewed commitment to that field.
Here's the press release:
Development Of An All-New ReBoot Animated Series
Among The First Projects Under The Classic Corporate Banner
Mainframe Entertainment To Bring Tiger's Apprentice,
A 52x11Minute Animated Series, Pitch To MIPCOM
VANCOUVER, BC (September 30, 2013) – A renowned global animation brand is about to be re-booted.  Reflecting the company's commitment to the production of animated programming for television, Rainmaker Entertainment Inc. has named its television division Mainframe Entertainment.
In conjunction with the re-birth of Mainframe Entertainment, a name celebrated for its pioneering achievements in computer-animated television, the company has unveiled the first two series in development: an all-new version of the popular ReBoot franchise and Tiger's Apprentice, a CGI animated series based on the trilogy of young adult novels written by award-winning author Laurence Yep.
The reimagining of the venerable ReBoot series comes just in time for its 20th anniversary.  Making its debut on television screens in 1994, ReBoot was centered on the world of Mainframe, where a guardian program sprite and his friends defended the system from superviruses bent on creating havoc and destruction. Mainframe Entertainment will team with leading computer industry manufacturers to update the ReBoot universe and create a ground-breaking viewing experience for fans.
Mainframe has also partnered with Jane Startz, the multi- Emmy, Golden Globe and ACE Award-winning producer of Ella Enchanted, The Indian In The Cupboard, Tuck Everlasting and the acclaimed The Magic School Bus. Tiger's Apprentice, a coming of age story centered around 12-year-old Tom Lee and the Guardians of the Phoenix.  Set in San Francisco, this modern-day fantasy is filled with classic Chinese lore, magic, comedy and action as Tom and the Guardians fight to protect the human race from ancient evil forces intent on its destruction.  Mainframe has optioned the animation rights to Tiger's Apprentice as part of its commitment towards bringing popular book-based children's properties to television.
 "We are excited to focus our television production activities under the Mainframe brand with an all-new version of ReBoot as well as engage with celebrated children's programming producer Jane Startz on Tiger's Apprentice.  ReBoot is certain to be embraced by a new generation of fans while Tiger's Apprentice will provide a bold and unique television experience for kids everywhere," said Michael Hefferon, President and Executive Producer of Mainframe parent Rainmaker Entertainment
Acquired from Starz Media in 2006 by then newly-established Rainmaker Entertainment, Mainframe Entertainment was responsible for an impressive  production slate throughout the 1990's and early 2000's, including several seasons of ReBoot, as well as the critically-acclaimed 'Transformers' spin-off Beast Wars.   Mainframe credits also include Weird-Oh's, Spider-Man, Action Man, Heavy Gear, Max Steel, Scary Godmother andBarbie. 
About Rainmaker Entertainment
Based in Vancouver, British Columbia, Rainmaker Entertainment Inc. is a multifaceted animation studio and one of Canada's largest producers of CG animation. On February 15, 2013, Rainmaker's first feature film, Escape From Planet Earth (distributed by The Weinstein Company), opened on 3200 screens across North America. Currently the studio is working on its second feature, Ratchet and Clank. Based on the popular Sony PlayStation game, this film is slated for release in 2015. For more information, visit www.rainmaker.com.