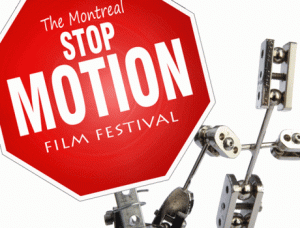 The Montreal Stop Motion Film Festival
Official line-up of guests!
Montreal – Wednesday September 29, 2010 – The Montreal Stop Motion Film Festival is delighted to announce the line-up of guests for this year's festival. The festival will take place on October 29, 30 and 31, 2010, at Concordia University's J.A. de Sève Theater (1453 Mackay Street, Montreal). Come along and discover the well guarded secrets of Stop Motion from local and international masters of the art.
Master Class with BARRY JC PURVES
Award winning British director and animator, Barry JC Purves, will present a number of his films at this year's festival. His theatrical and opera inspired animations have been screened internationally, winning more than sixty awards. The films have been recognized for their innovation, passion, elegance, lush visuals and fresh interpretation of familiar subjects. The festival is proud to be screening the films Next, (the complete works of Shakespeare in five minutes), Screen Play (the Willow Pattern story told through Kabuki), a version of Verdi's Rigoletto, among others.
Conference on Stop Motion with PATRICK BOIVIN
Patrick Boivin is a self-taught director from Québec. Made famous with the cult classic Phylactère Cola series, his animated shorts have been screened on the international festival circuit and his videos have become Youtube sensations. Boivin uses unusual techniques to create quirky videos loaded with playful pop culture references. We are excited to have him at the festival, presenting his films and sharing with us his tricks, techniques and the secrets of his success.
LA FAMILLE SAC À PAPIER is revealed!
The festival is honoured to present the world premiere of the animated short film « La Famille Sac à Papier ». This Montreal based production follows the extravagant adventures of a wonderfully dysfunctional family. Don't miss this unique opportunity to discover the different stages of the Stop Motion process with producer Denis Wolff, director Patrick Péris and the production team.
The Montreal Stop Motion film Festival celebrates the talents of all stop motion artists. The festival is an initiative of Erik H. Goulet, director of the festival and teacher in the animation department of Concordia University since 2001.
For more information: www.stopmotionmontreal.com