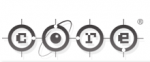 March 16th, 2010
The news is finally starting to break elsewhere. Amid at Cartoon Brew got the word out to his readers yesterday, and linked back to our coverage. Now you can find news bits here (Holywood Reporter), and Playback will be running something this afternoon.
There isn't anything new to report as of yet. No official comment has been forthcoming, but I've passed along an invitation to Bob Munroe to contact us directly.
The good news is that I've had a few potential employers contact me since last night, and I should have some jobs to post up here, hopefully later today. Please, if any of you know anyone who is hiring, tell them to contact me directly at mv@canadiananimationresources.ca I don't charge for job posts, so let's get them up here.
I'd also like to thank everyone who has taken the time to comment and discuss this sad situation. As usual, the commentary has been largely constructive. I did have to delete one comment this time, and I'll remind the readership that, while off colour language isn't an issue, it should be accompanied by a point.
m
UPDATE:  I've just heard from a former CORE employee regarding the ROE's: I have been in contact with HR Reps at CORE and they have informed me that they are currently processing all RoE's and will be mailed out hopefully by tomorrow. They will also be sending all RoE's electronically to the government which will make things a lot easier for those applying for EI.
A tiny bit of good news amidst all the bad.  At least whoever's left is still dealing with the realities and hasn't just closed up shop and run for the hills.